Auto Detailing Services
When it comes to auto detailing in Tracy, California, no one does it better than your friendly experts here at Tracy Car Wash. We have been proudly serving Tracy, California and surrounding areas including Mountain House, Lathrop, Manteca and River Islands since 1984.
Our reliable and flexible service provides you the ease you need with the full auto detailing service options your car may require including
Exterior and internal car cleaning
Scratch removal
Paint correction
Hand and Machine Wax
Call Us Today
209-830-8596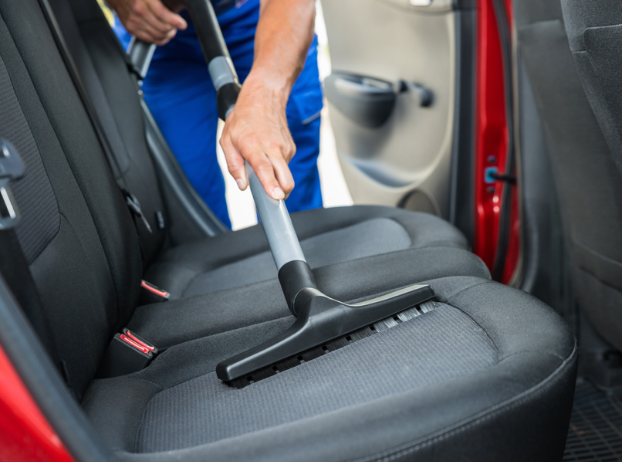 Our professional and experienced team has the knowledge and expertise of luxury and exotic auto detailing. All of the auto detailing services are performed using the highest quality products along with the latest tools and trade techniques to give you the best detail service as possible.
At Tracy Car Wash, we take pride in the high-quality work that we perform and every customer is treated individually with the highest level of customer service.
Auto Detailing Packages
Choose the level of clean you want for your car!
Bead Maker Package (Express Detail)
Gold Wash
Clear Coat Protection
UV Protection
Dura-Shield Full Body Protection
Exterior Trim Dressing
Tire Dressing

Nano Ceramic Spray Wax

(Hand Applied)
Soft Towel Dry
DASH & DOOR (Express Detail)
Extreme Wash Package
Clear Coat Protection

Dura-Shield Full Body Protection

UV Protection

BLANCO CERAMIC Coating

4 Matt Wash (Rubber Mat only)
Tire and Rim Wash & Shine
Interior Dressing on Dash and Door
Exterior Dressing on Plastics and Tire
Tracy CAR CARE (Express Detail)
Platinum Wash Package

Carpet Mat Shampoo

Rubber Mat Wash and Dress
UV Protection
Dura Shield Full Body Protection

Blanco Ceramic Coating

Tire & Rim Clean & Dress
Interior Dressing on Dash and Door
Exterior Dressing on Plastics and Tire
Ceramic Nano Spray Wax on the body (1-2 Month protection)(Hand Applied)
Clay & Wax Package
Extreme Wash Package
Premium Tire Conditioning
All Contaminants Removed With Clay Bar
Premium Hand Wax & Paint Sealant
Exterior Dressing on Plastics and Tire
Seat Detail Package
Gold Wash
4 Matt Wash (Rubber and Carpet Mat)
Clean,Wipe and Condition the Vinyls
Shampoo Seats and Condition Leather seats
Windows Cleaned To Edges Vents And Buttons Dusted
Interior Dressing on Dash and Door
Exterior Dressing on Plastics and Tire
Carpet Detail Package
Gold Wash
4 Matt Wash (Rubber and Carpet Mat)
Clean,Wipe and Condition the Vinyls
Shampoo Carpet and Floor Mats
Windows Cleaned To Edges Vents And Buttons Dusted
Interior Dressing on Dash and Door
Exterior Dressing on Plastics and Tire
Full Interior Detail Package
Gold Wash
4 Matt Wash (Rubber and Carpet Mat)
Clean,Wipe and Condition the Vinyls
Shampoo Carpet and Floor Mats
Shampoo Seats and Condition Leather seats
Windows Cleaned To Edges Vents And Buttons Dusted
Interior Dressing on Dash and Door
Exterior Dressing on Plastics and Tire
Exterior Detail Package
Extreme Wash
Tire and Rim Wash & Shine
Clean Exterior Chrome
Clay Surface Treatment
Protective Handwax
Windows Cleaned To Edges Vents And Buttons Dusted
Interior Dressing on Dash and Door
Exterior Dressing on Plastics and Tire
Ultimate Detail Package
Extreme Wash
Clean & Condition Vinyl
Shampoo Carpet and Floor Mats
Shampoo Seats/Leather Seat Clean & Dress
Clean all Door Jambs
Tire and Rim Wash & Shine
Clean Exterior Chrome
Clay Surface Treatment
Protective Handwax
Tire and Rim Wash & Shine
1 Year Ceramic Coating
Extreme Wash Package
Wheel Clean and Condition
All Contaminants Removed With Clay Bar
Pain Correction
1 Year Protective Ceramic Coating
90k
+
Happy Local Clients